When my friend from Tulsa, a friend from antiquity (circa 1973), and I planned the road trip about four months ago, it probably involved rigorous backpacking. As it was, we did carry our tents and bags out of his car and set them up nearby in a mist of mosquitoes, and that's roughing it for a few minutes.
When we started the trip, my friend was named Charles. When we ended it, he was Samuel. His name always was Samuel Charles, but he eschewed "Sam" and so became "Charles" decades ago. Now he's starting a new chapter in life and going with Samuel. There's a history of name changes signifying identity changes (think of Abram/Sarai and Abraham/Sarah). I'm going with chaos theory on that one—that a small change can ultimately make a big (and hopefully desired) difference.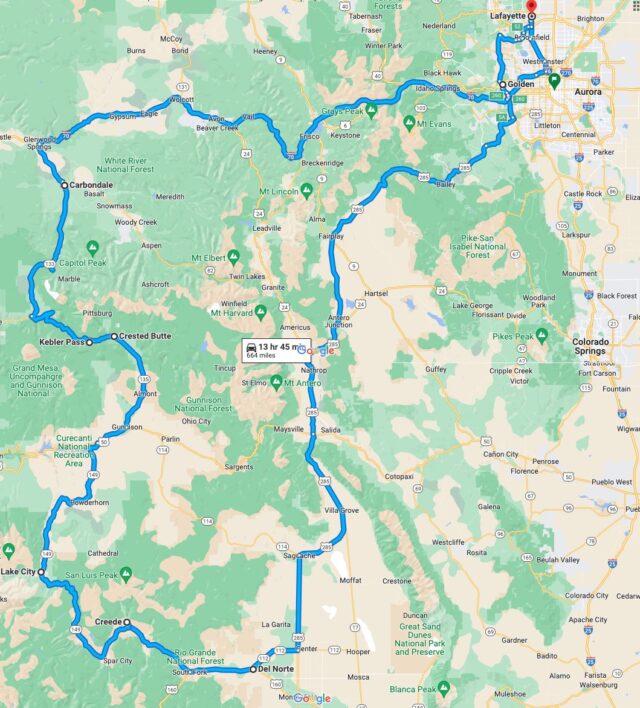 Click here for a table of contents
Del Norte
While we hiked the Colorado Trail at Kenosha Pass for hundreds of feet, the first significant stop was in Poncha Springs, where we played nine holes of the disc golf course, a truly fun course comprised mostly of rock, trees, and dirt.
Our next stop was on the land where my daughter Laura and her partner, Marc, are building a shop and home out of rock, trees, and dirt.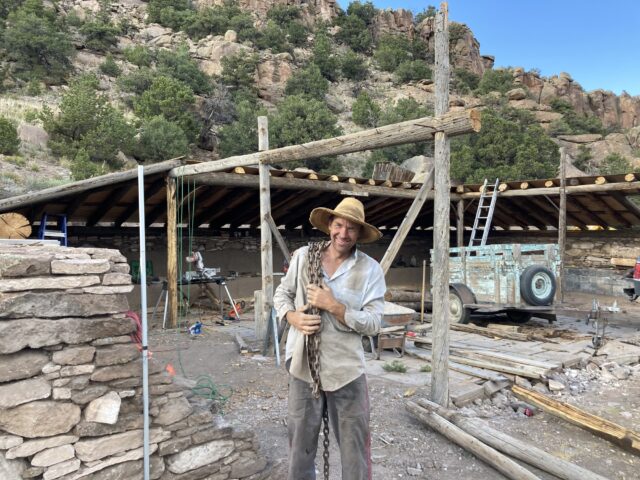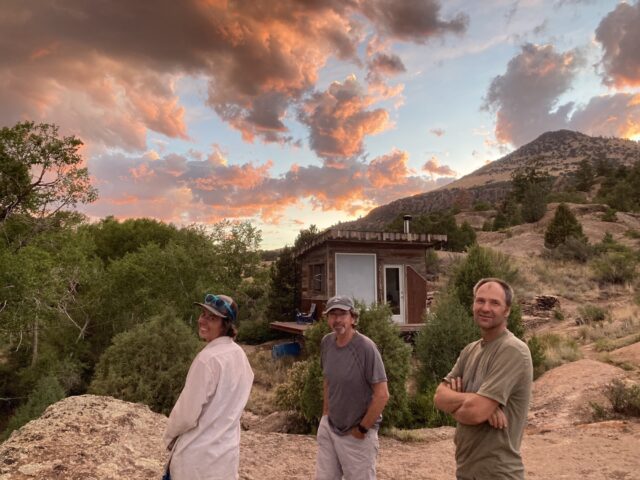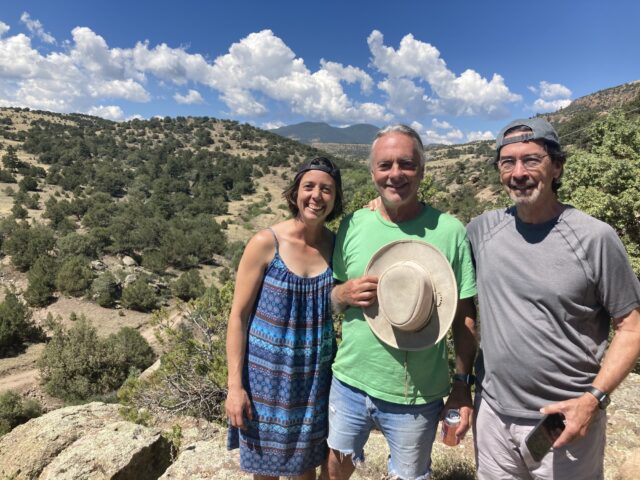 Samuel and I spent the night in a large trailer that Marc had rebuilt, Laura's dog staying outside our door for most of the night, awaiting the chance to greet us in the morning.
We headed out and spent the night in Del Norte ("dell nort"—mispronounced in the long tradition of locals deliberately mispronouncing their home town)—in the home of Laura and Marc.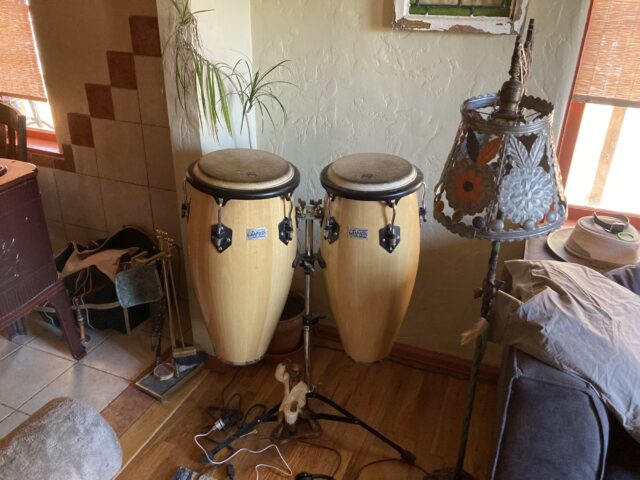 A beautiful thing about Del Norte is that the Rio Grande runs through it, its headwaters being northwest of the town.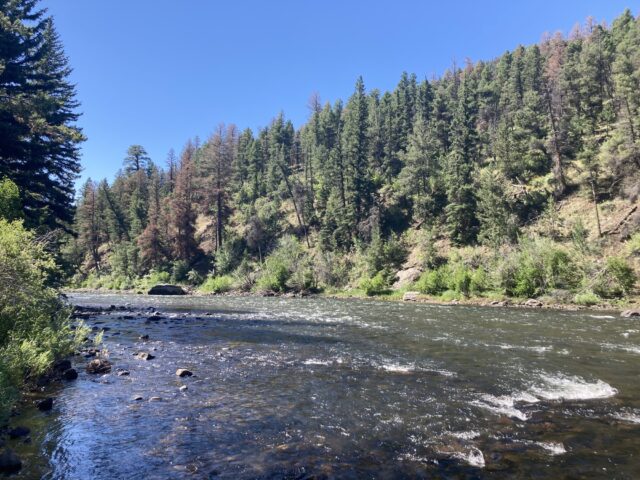 Creede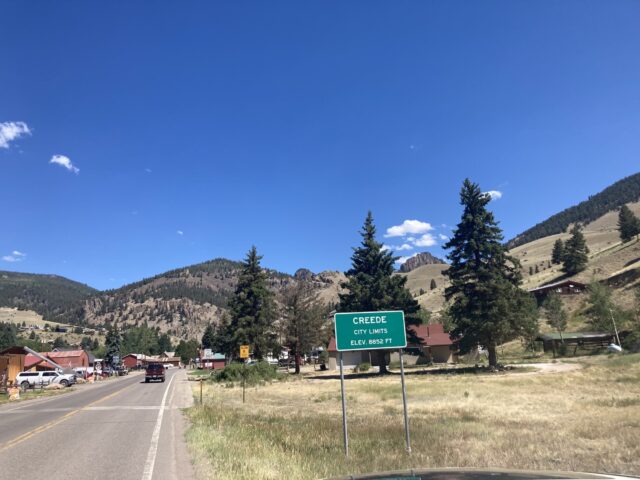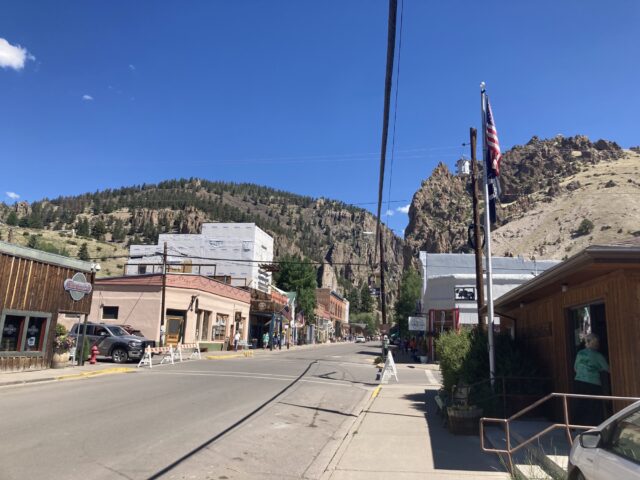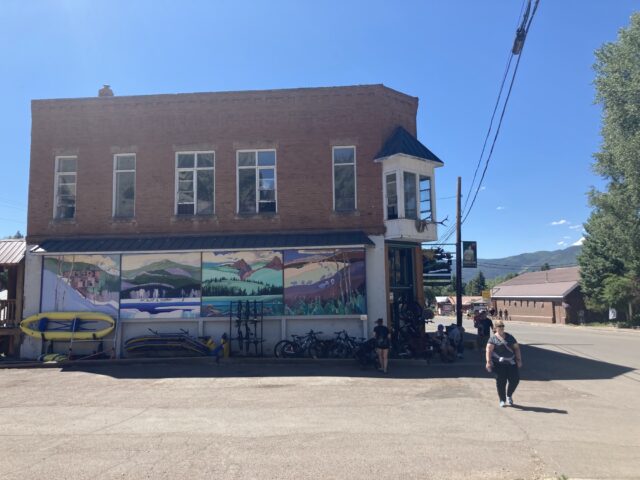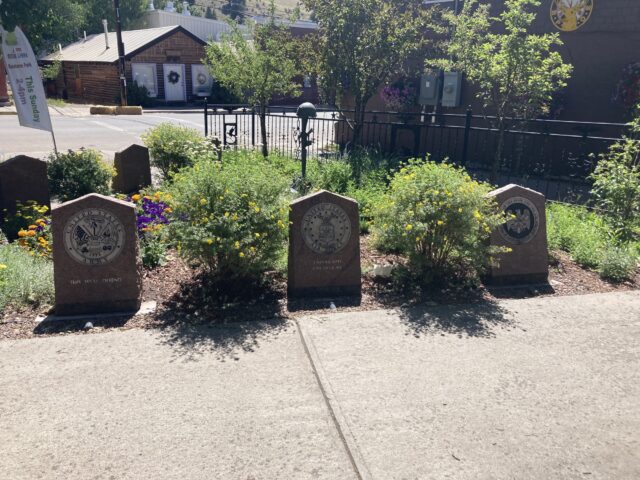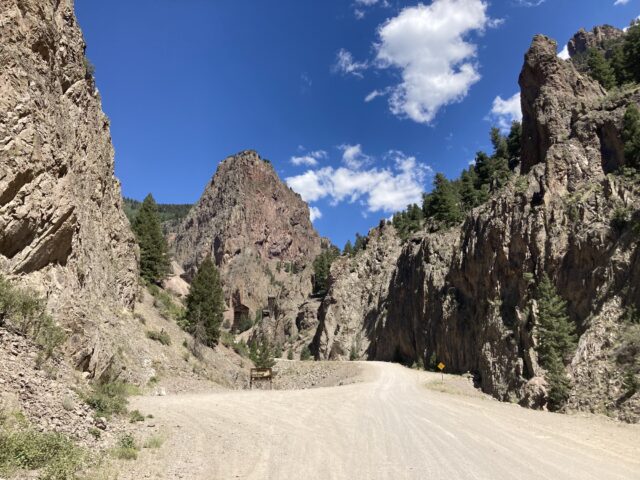 There's a self-guided tour of the mining area, The Bachelor Loop, something I wish I had investigated and hope to follow some day.
But as it was, we headed west.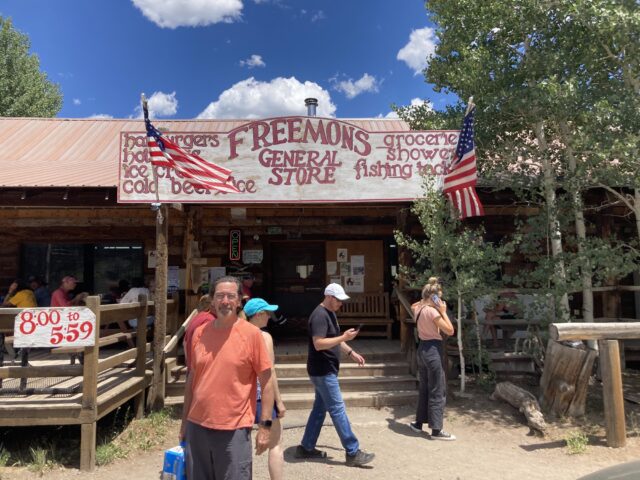 After that we headed further west toward Lake City, named after Lake San Cristobal (a natural lake that, according to one source, has an origin story of epic proportions, formed as it was by a natural dam, the sort of dam that normally doesn't last 700 years).
Samuel had mentioned pine bark beetle destruction, and I naively thought he was thinking of the corridor along I-70, but, no, large swaths of trees along this route were affected.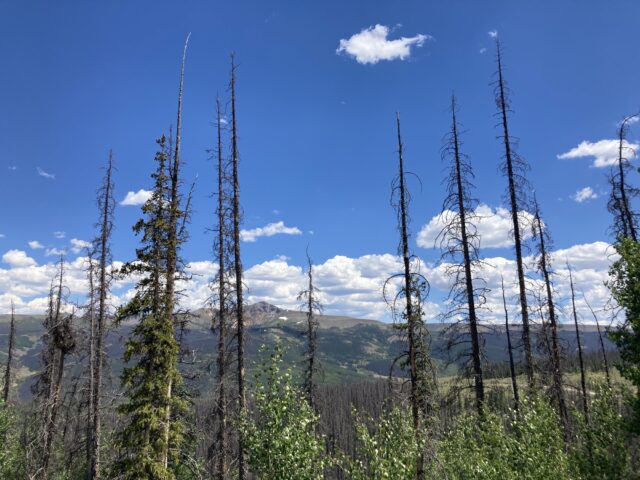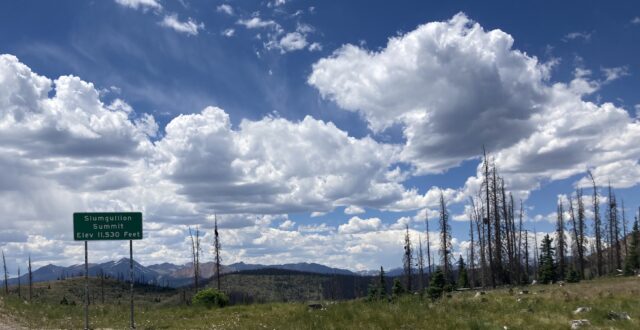 Crested Butte
We arrived hungry at Crested Butte and found ourselves driving down one of the main streets, looking for parking.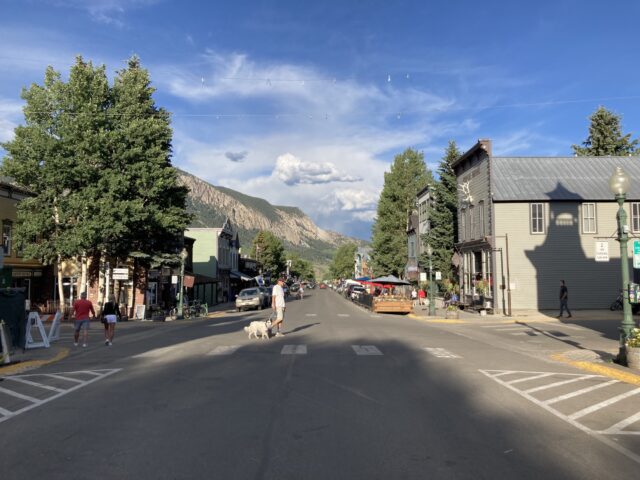 Samuel began imitating people whose experience with miracles often begins and ends with getting a convenient parking space. No sooner had he said, "Jesus," for about the third time than a van immediately ahead of us vacated its parking spot, prompting Samuel to a posture of thanksgiving and leaving me wondering who was the joker in this scenario, not that parking spaces merit much attention from the author of Person Versus Automobile.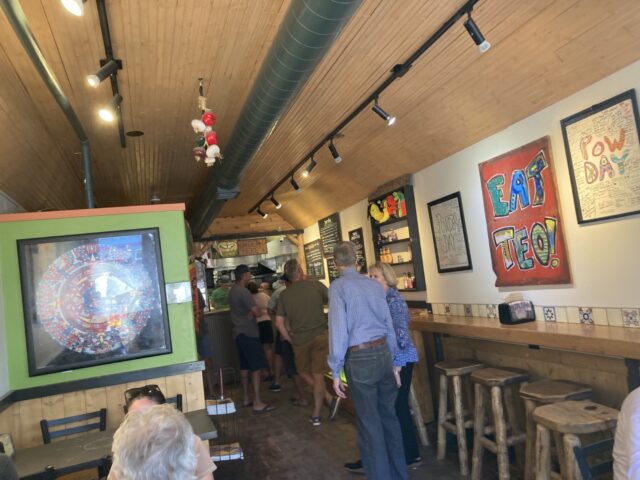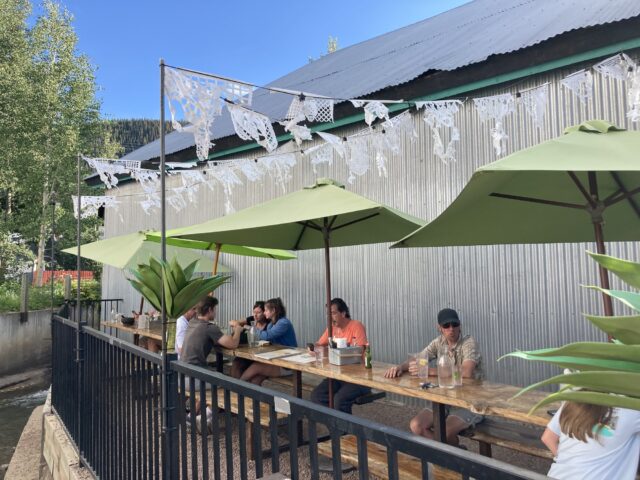 Kebler Pass, ~10,000 Feet
The mosquito place afforded fire pits and parking slots in the National Forest at no charge and with only one other vehicle.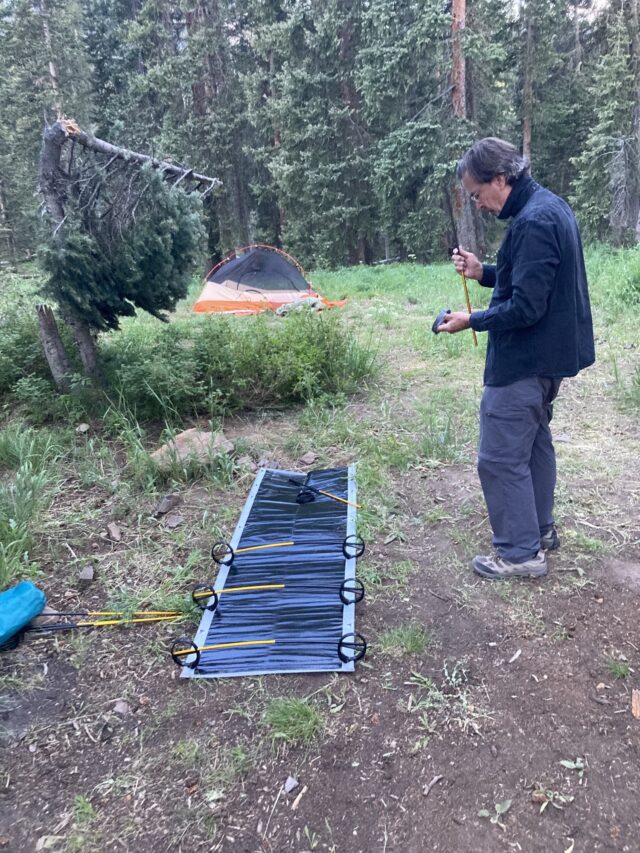 Kebler Pass,
Where mosquitoes amass,
But I found it odd,
They took little blood.
When I'm not writing jingles with visual rhymes, I'm watching Samuel put together his cot, a portable gem of modern design.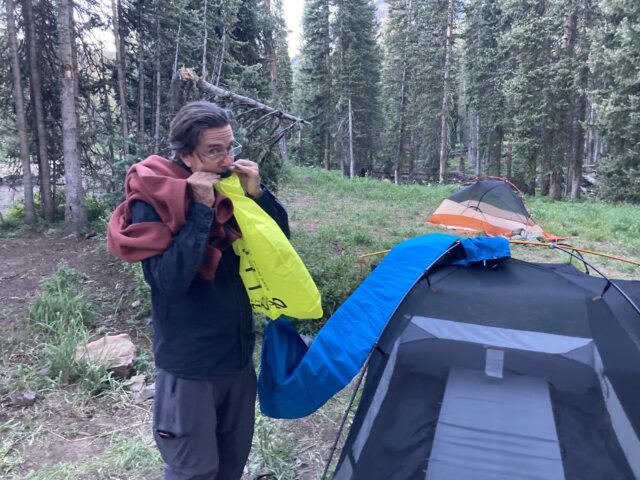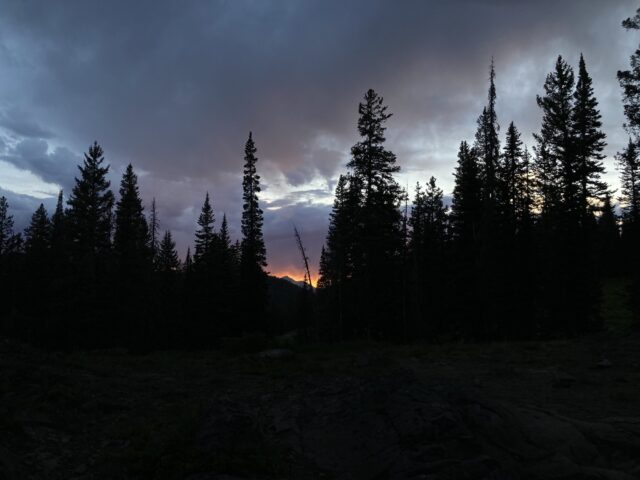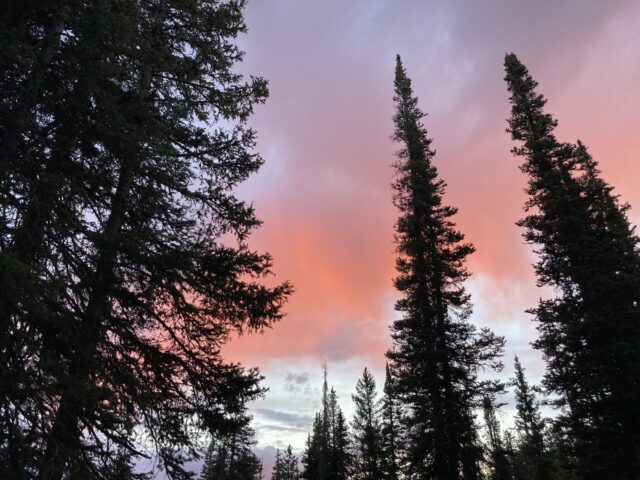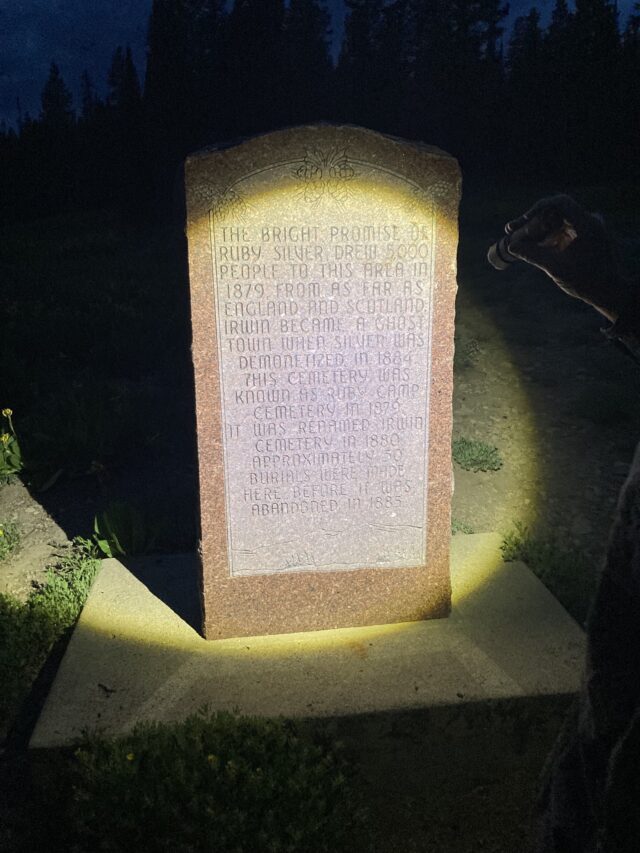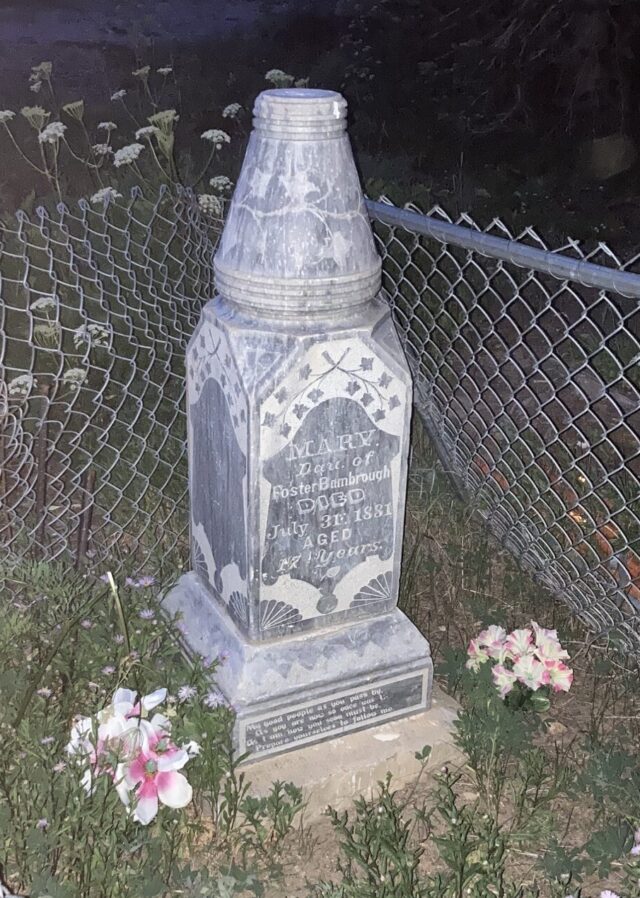 My good people as you pass by,
As you are now so once was I;
As I am now you soon must be,
Prepare yourselves to follow me.
It's bracing to hear a voice from the dead.
It was after reading this that Samuel dreamt of being de-limbed by a bear.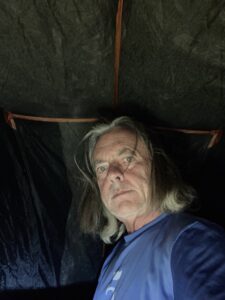 Carbondale and the Ride Home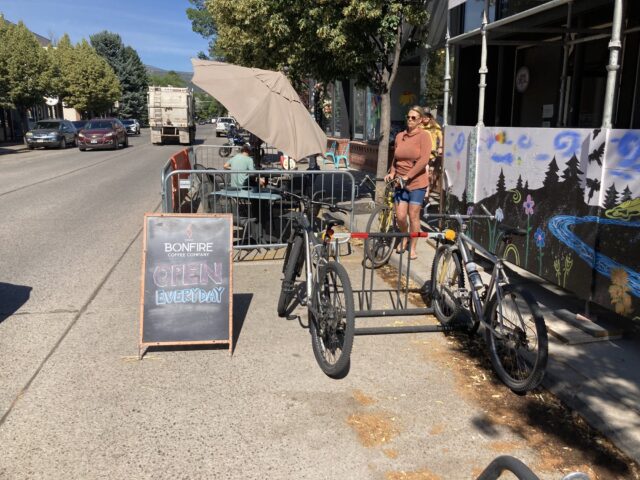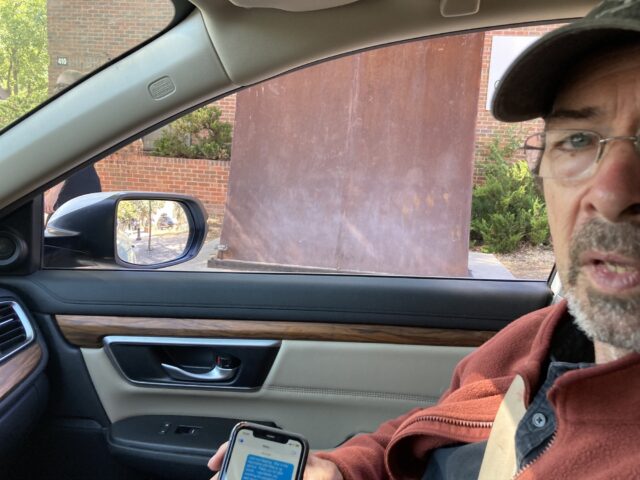 Two Second Video