This post is about my second trip to Zacatitos; my third trip here and my first trip here.
Baja Sur: Baja (Lower) California Sur (South). This current post is brief, following as it does on the heels of the lengthy post on Southern England, a short history and tour guide to key spots in that area.
On with this postscript, then. While some cartel activity kicked up since last year's Baja post, it hasn't so far affected U.S. citizens, not in this particular area (Cabos). Instead, it affects ordinary citizens, targeting some as examples in order to terrify the rest into submission. Happily, according to Don, my host, some sort of a truce is currently in effect between the cartels.
The donkeys in the community remained plentiful and friendly:

Once away from the sea breeze, they sought some shade, even if meant blocking the occasional car: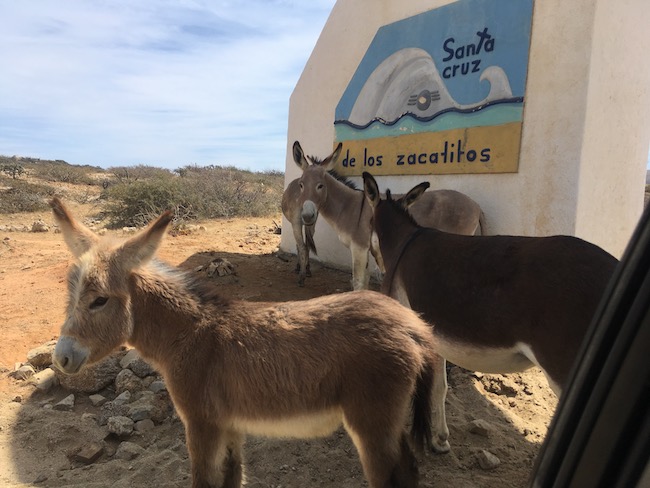 Not pictured is old "one ear" who roams alone and brays loudly at the others (who appear to travel in two separate gangs). I respectfully call him Nader, one of the few voices that could have saved our dying democracy.
Durdle Door Arch: when my friends in England saw this photograph of an arch on the beach of the East Cape,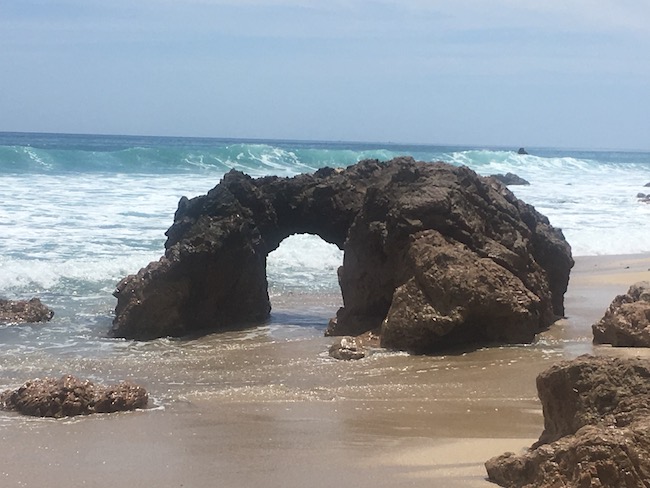 one of them said, "a mini Durdle door." Little did I realize I'd found a mini Durdle. Here's the real Durdle Door, on the Jurassic Coast in Dorset, England: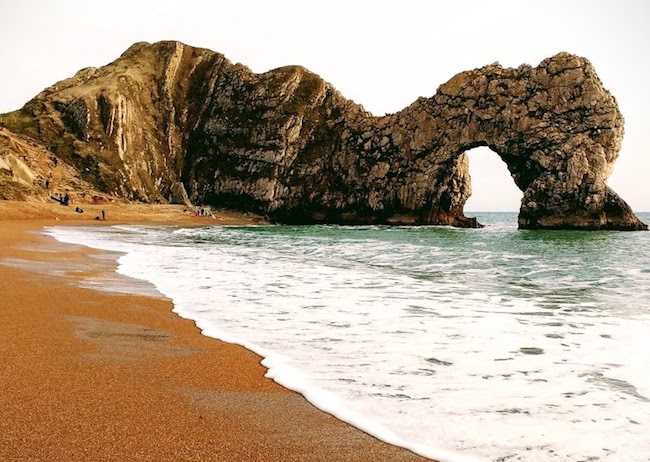 (photo by Chris Robinson)
Much of the visit was spent watching my friends Don & Marc, as well as my friend and daughter Laura, surf. That time is consolidated into an 11-minute video.
Arriving at the airport the evening before my flight, I planned to sleep in the concourse, except the security guard, whose English matched my Spanish, kindly said the San Jose del Cabo airport was closing at midnight and that I could stay on the patio. Knowing that idea was a bit extreme, even for me, I walked to the nearby hotel and asked for the smallest, cheapest room. ¡The clerk refused a small, cheap room, but he dropped the price about $50!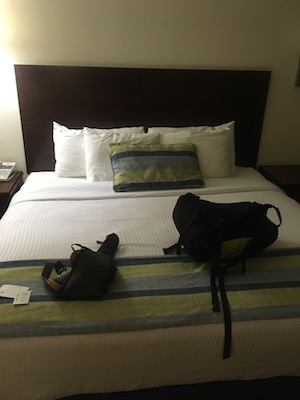 —if one cannot have a palapa over his head at night, he should be grateful for at least a roof.