This is adapted from an email Mindy sent (8/14/2017) while on a trip from Missouri to Washington D.C. Between her (un)timely visit to Charlottesville and breakfast in Trump's hotel, the content may interest more than the original audience (and she's given me permission to post it). – Louis
Here are the highlights from our (Mindy, Josh, and friends') time in Washington D.C.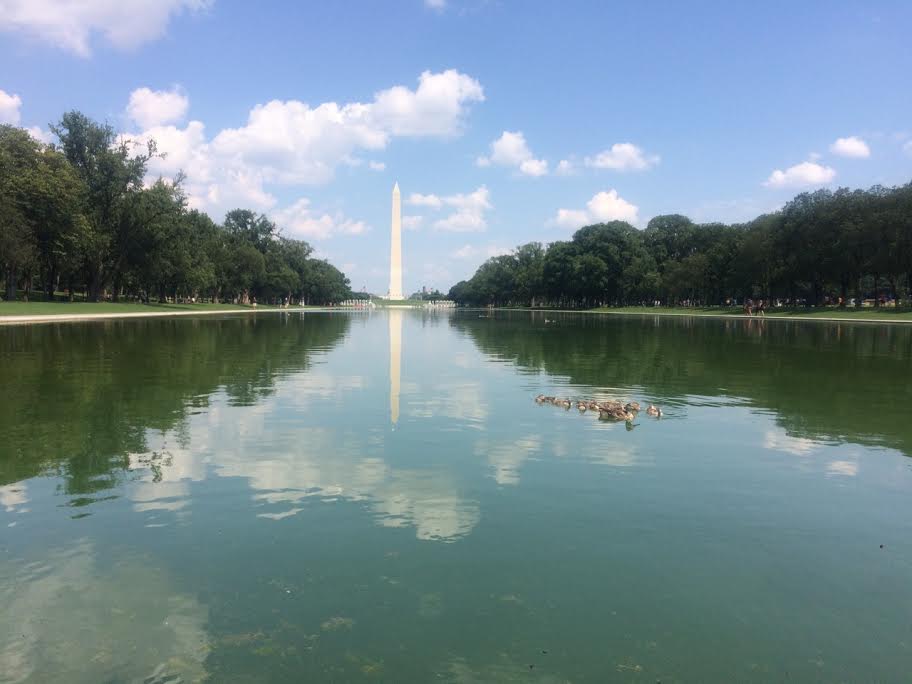 Preface: Charlottesville
Before we went to D.C. we were in Charlottesville—I don't have any pictures from it, but it was a really nice town with more cars than I prefer. Josh and I had a great time at a running store where a guy named Turtle sold Josh a new pair of runners and I really enjoyed hanging out with Sarah and Kyle and walking around and looking at the campus and shops and things. 
It does feel a little strange knowing we were there two weeks before the protests on Saturday [which culminated with the death of Heather Heyer]. I know that having recently been in a place before something big happens there doesn't physically make you closer to things that happened, but it does bring it home a little bit—a few weeks ago I wouldn't know at all where the protests happened and now I've seen the Robert E. Lee statue and have been on the streets where protestors were. It's all really very sad…just plain sad…
•••
Washington D.C.
My first time in D.C.! Sarah and Kyle's friends hosted us and are very nice and welcoming people and they have a doggie! I really liked D.C. I didn't really think about what it would be like before going and I realized I was surprised that all the government buildings you see in West Wing and other shows and movies, and in the news, are all simply there—for example, we were walking to the Mall and we walked right by the EPA and I sort of realized these are real buildings and real organizations, with some real goofy leaders in a lot of them but nonetheless surprisingly thrilling to see.
We saw many sites! There is just so much to see and do and so much (or all!) is free! The Smithsonian museums are just such a neat thing. We went to the Air and Space Museum (where there are so many cool planes and space vehicles—I couldn't believe it all), the Archives museum where the Constitution and Declaration of Independence are, and the Black History and Culture museum. That's a new museum and Josh and I didn't know that you need to book a spot months in advance and we asked the man letting people in how we could get in and he told us that it's always full, but he said he'd let us in anyway, which was very neat—it was a really good museum, really well designed with a lot of really important history and information. I learned so much from each museum that I've forgotten most of it. We also saw the Washington monument and the Lincoln memorial and ate lots of falafel!
The most unexpected and surreal experience was breakfast at Trump's hotel. Josh's aunt Vickie recently moved to D.C. and she took me and Josh out to breakfast. Her boyfriend is a pretty high-ranking republican, I believe (I can't remember his name right now, but I think he's worked, one way or another, for a couple of presidents), and she told us they love going to Trump's hotel and she wanted to show it to us and buy us breakfast, which was very kind of her. I have a lot of misgivings about President Trump and his administration, so it was really quite strange to be eating in his hotel while Vickie and Josh talked politics. And just for the record, Vickie was the one who brought up President Trump and his politics and policies 🙂 Josh did a very good job of listening to her defend the President's actions and words while offering his own take on things. I was too nervous to say anything 🙂
Oh! But one of the major highlights from D.C. was the Library of Congress! Oooooh I loved it—so pretty! And just being in there knowing that it has more books than any other library in the world, wow wow wow. And the best part: Josh and I got library cards!! I got one mostly for the sake of having it, but I also imagine there might be some digital material I can access with it.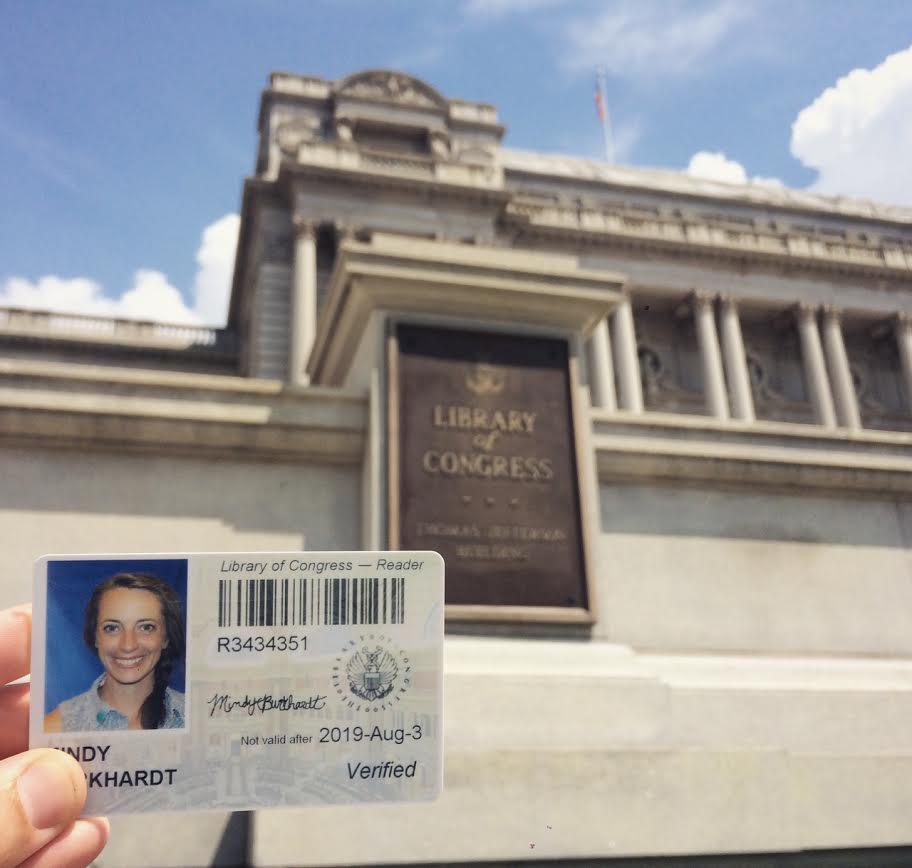 Additional Photos
An action shot of Josh and Sarah taking pictures and Kyle standing around at the National Mall: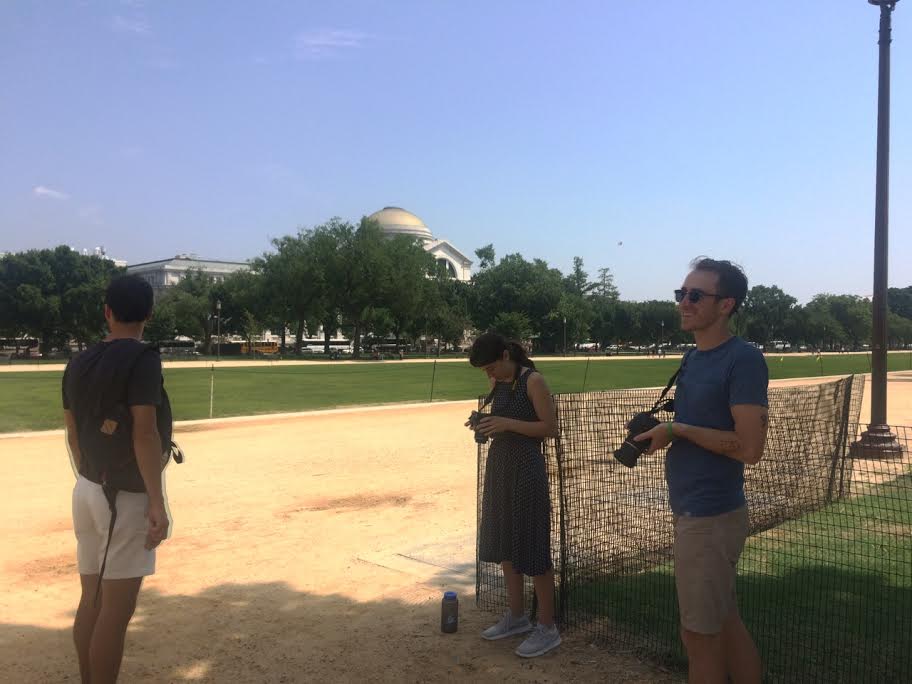 Mina and Josh inside the Air and Space museum (I think that is the Wright brothers' plane behind us—one of them, at least):